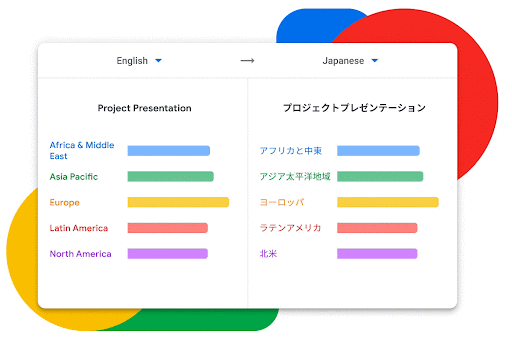 Fast translation. Format retention. Transparent pricing
To get started, sign in with your Google account or the email address.
Let's get started
Use Google Cloud to setup fast and accurate translation
Using AutoML model to improve the quality

Individual portal for different departments

Support custom glossaries

Support translation memories

Access Controls

Post-editing tools
Need more help?